Woodgrain Laminate vs. Natural Wood: 3 Reasons Laminate Wins
There's nothing quite like wood. Except for woodgrain laminate. Today's woodgrain laminates are bar-none the better choice for numerous applications. We'll tell you why.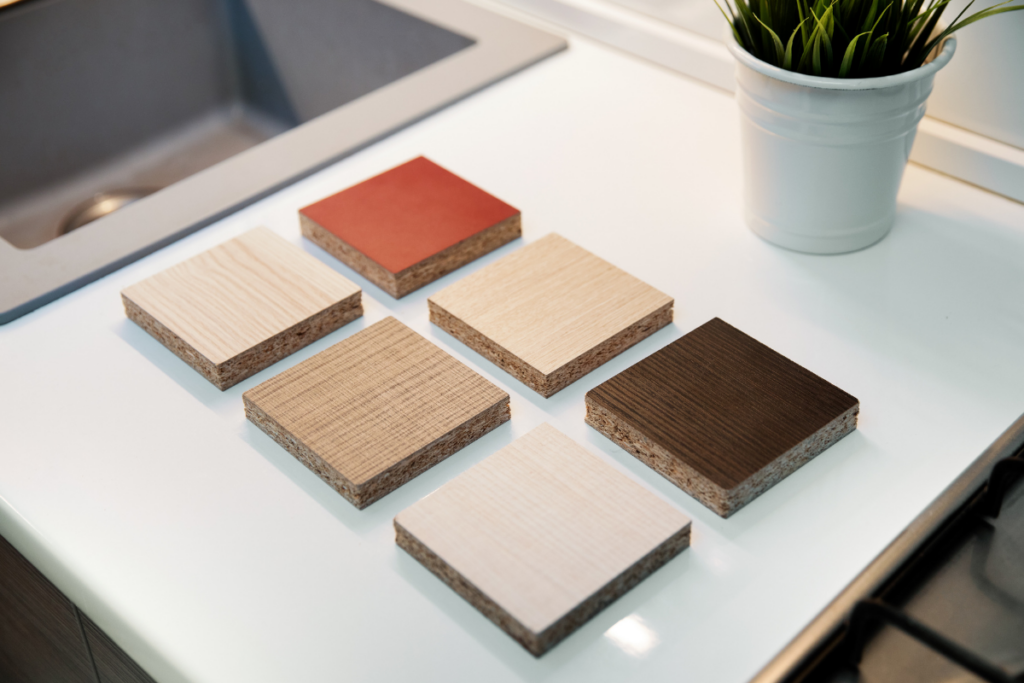 Wood finishes are stunning, warm, and aesthetically calming. They ground a person and bring a bit of the natural world into our work and living spaces which is almost always a beneficial move. So why would someone ever choose a faux product when they could get the real thing? There are a variety of motivators for selecting woodgrain laminate instead of real wood and in many situations, it simply makes the most sense.
1. The Dollar Factor
It's fairly common knowledge that laminate products are a fraction of the price of real wood. When we start considering exotic woods, the cost hikes considerably more uphill. Selecting a laminate woodgrain allows you to focus your dollars elsewhere and still attain the timeless and classic finish of the real thing.
2. Moxie and Messes
Real woods, even hardwoods, are prone to dents, scratches, and blemishes. It's part of the package when installing a natural product like wood. If your surface needs to show more fortitude (and whose doesn't?) laminate is a remarkably durable material. In addition to its tough-as-nails physique, laminate is also non-porous making it a more hygienic choice. While wood will more readily react to cleaning products, your woodgrain laminate will perform as per usual under strict cleaning regimens.
3. Design in Synchrony
As time passes, wood can change color and tone based on its environment. This can pose a problem for design, particularly when projects are staged out. Laminate withstands these elements and holds its color. There is also the added benefit woodgrain laminate offers when it comes to color matching; wood stains are notoriously difficult to match and grains flow freely and uncontrolled. When working with laminate, these components can be controlled to a science keeping a flawless synchrony of design in your space.
Modern technology allows us to replicate the aesthetic of real wood in laminate woodgrain products. This, in turn, allows you to be financially prudent, obtain a tough and easily cleanable surface, and design your space with flawless precision. While wood may be classically beautiful, woodgrain laminate stands its ground by offering what wood, simply put, cannot.