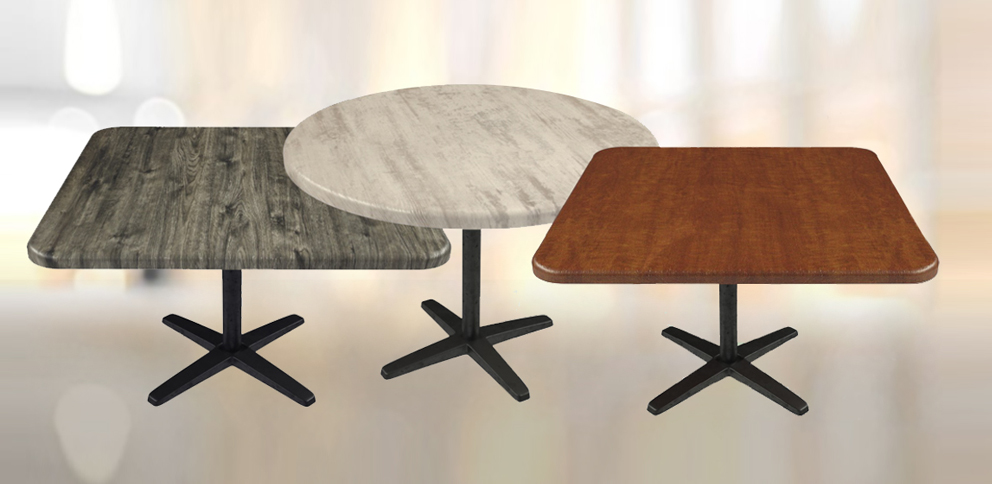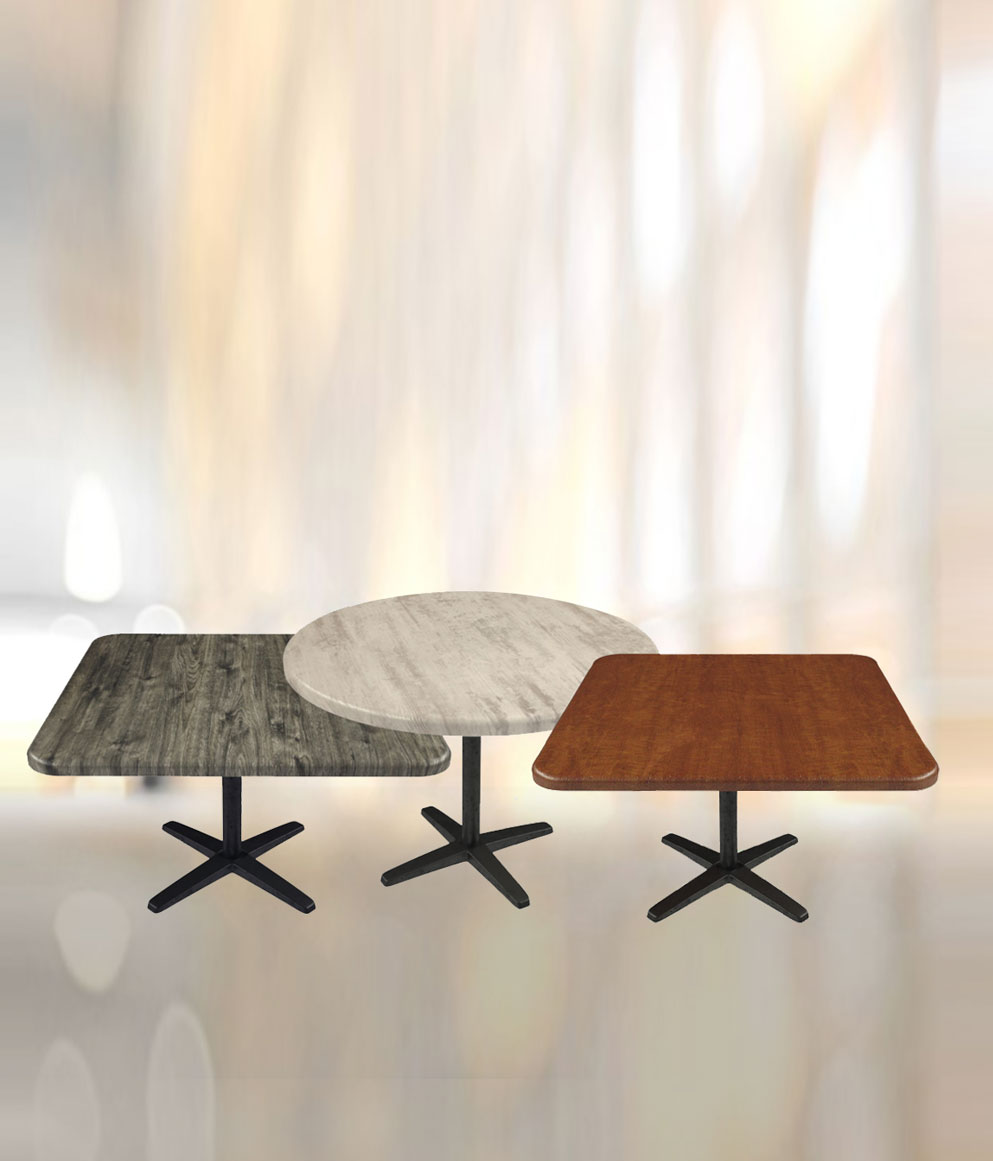 Get the look
you want
with 22 different
table top designs!
Moisture Resistant

High Stain Resistance

Seamless Edge

Order Online

Made in the USA
Are you frustrated with locating the perfect
table for your restaurant, bar, cafeteria,
banquet, hotel, or office? Finding commercial
or restaurant tables to fit the look for your
space can be a challenge, we can help! Build
the perfect dining or office table by testing
combinations of our 26 beautiful top finishes
and multiple base styles until you achieve
your perfect table design.
Bars, Restaurants, Pubs, Cafes, Cafeterias, Coffee Shops, Fine Dining, Hotels, Office Buildings, Schools, Other Commercial Locations
The color selection process for your custom table is very important. We want to ensure you are satisfied with your color choice and because your custom table is not a returnable or cancellable item, we are happy to help you decide. You may view larger color swatches here or please contact us to request a sample swatch.
3 weeks normal on Stratis standard colors (shown above).
FOB Centuria, WI 54824 within the 48 contiguous states. Upgraded, individual packaging options are available.
Intended for indoor use only. Do not cut directly on the surface. Avoid bumping or hitting the surface with a sharp object since it could result in a permanent indentation or cut. Avoid exposure of tables to high heat (170F). Do not set hot pans or containers directly on the surface. Hardware is provided.
Summit
DeepTexture
Collection
............
These 5 wood grain finishes have a
textured surface and are not
intended for use as smooth writing surface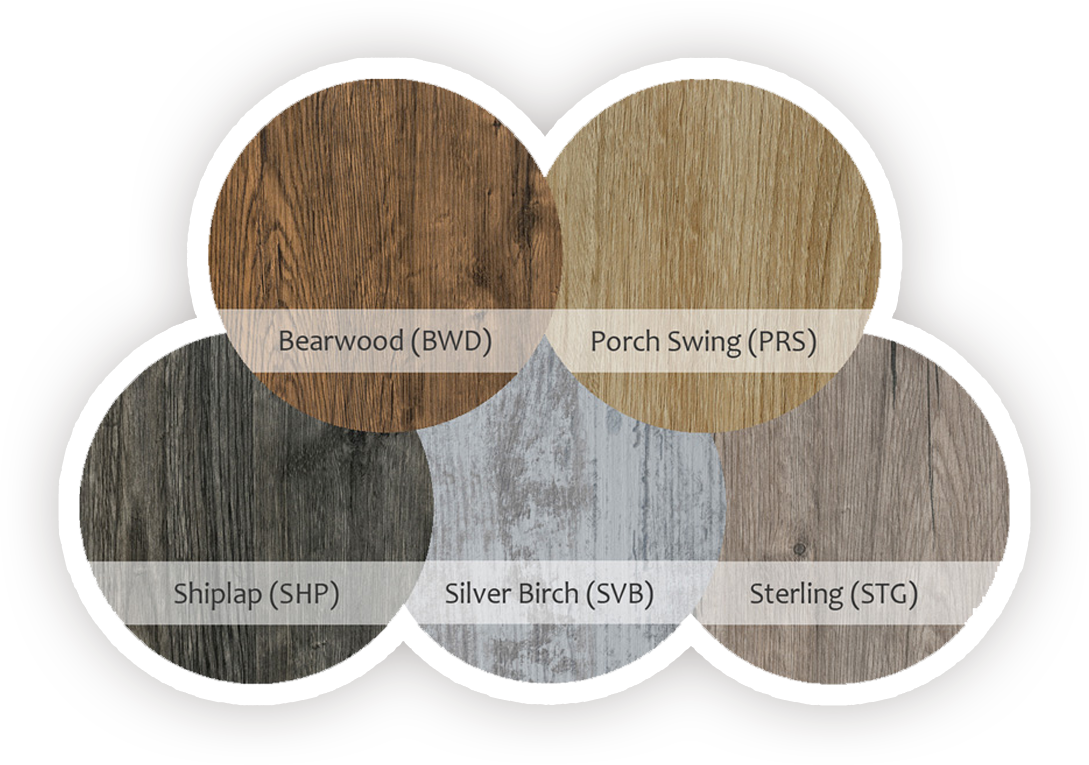 Extremely durble,
Reinforced Edge
HPL top & heavy
duty PVC edge
Multi-layered,
Wood Look Edge
Visit our Custom Table Tops page.
Looking for custom shapes, sizes, and/or edge profiles?
Due to the many variations in print and monitors, the colors on our website and on our literature may appear different than
actual. The best way to match and see our true colors is to request a swatch kit or order a table top sample.
Call Now 800-969-9708 to speak to a customer service representative.
You may also contact us about reseller pricing. Office hours 8:00-4:30 pm (CST).