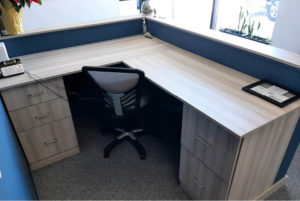 The journey to establishing your own business is an unpredictable one. The ride is fraught with doubt and worry, but also exhilaration and rewards. There is research, planning, budgets, appreciated input, and unsolicited advice. However, the challenge is ultimately yours for the taking.
Stratis Industries, a family-owned manufacturing business with an amazing 30+ year growth trajectory, started at square one just like any other small business. By turning imagination into innovation and consistently evolving and adapting, the company continues to grow in leaps and bounds today.
It is during the precious few quiet moments that Tim Skiba, president of Stratis, can reflect on the company's path and how far they have come. There is also appreciation for the people and opportunities that assisted them along the way.
Recently, a founder and friend of Stratis commented to Tim that he and his daughter were shopping for office furniture to equip her new business venture – a natural medicine practice. Having known the daughter since she was a child, and thinking back to Stratis' lean, first formative years, Stratis stepped in to help.
"It's tough to start a new business," says Tim. "I just wanted to help someone that could use a shot in the arm."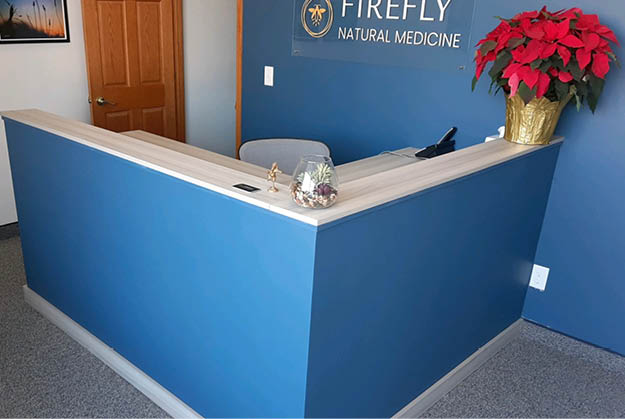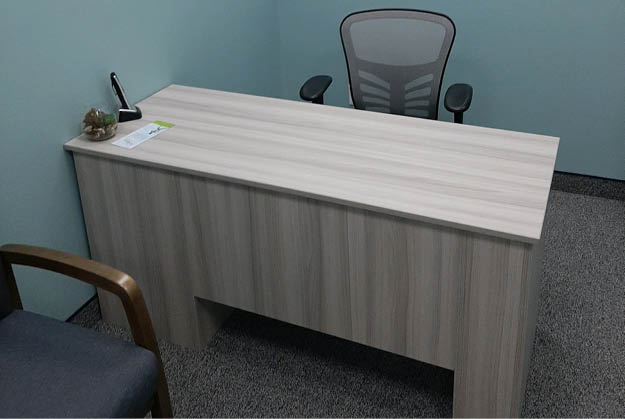 The new business, operating on a budget, was set to purchase inexpensive, low-quality furnishings. With a high-touch, high-traffic environment like a clinic, the shelf-life on office items is inevitably short from a price-performance ratio. Knowing this, Tim insisted on providing quality, attractive Stratis products throughout the business that are known to be extremely durable and retain their good looks.
From the reception desk to the office desks, Stratis installed sturdy surfaces and storage in an on-trend washed gray tone with a striated woodgrain pattern. Not only do they pair beautifully with the blue shades throughout the office, but they come with a built-in sense of assurance that this furniture will remain looking top-notch for a long time to come.
The clinic can now focus on their patients and not worry about office wear and tear. Who knows, maybe twenty or so years from now, the clinic will see an opportunity to pay it forward to another fledgling small business. As Maya Angelou said, "When you learn, teach. When you get, give."
Thank you letter:
Dear Tim,
By taking on this project, you've elevated my small medical practice to a level that will allow Firefly Natural Medicine to make a big difference in our community.  My practice and the physical space within is a reflection of who I am as a doctor, and what I'm offering my patients.  A well designed, serene, professional environment goes a long way to provide comfort and security.  These impressive desks will have a huge impact on first impressions.
From the start your caring and attentive staff went the extra mile.  When I learned that the material I'd originally chosen was unavailable, Mary Tomberlin was able to find the perfect material and color that matched my vision. The sarek ash is sleek, beautiful and natural looking. Perfect for my Naturopathic Medical practice.
Mike Skiba's original design provided me with an excellent starting point to then further customize each of the two desks.   Michael Vater took the time to help redesign the desks 6 times to better fit how they will be used.  His patience and heart in this project were greatly appreciated.  He handled many emails, phone calls, and we even used Facetime while I was in my space so he was sure everything would turn out perfect.  I felt heard and supported the entire way.
FM (aka Steve Marier) and Jessica Marier, N.D.
Firefly Natural Medicine
5665 147th st N
Hugo, MN 55038
Click here to learn how Stratis can furnish or upgrade your office with high-quality surfaces.