Enjoy beautiful and long lasting colors and surfaces with our high pressure laminate (HPL) tables. Furnish your restaurant, bar & grill, cafe, cafeteria, office or lobby with table tops from our stunning collection. A source for OEMs and B2B distributors in hospitality supplies, we offer affordable yet modern table tops.
Fitness Desnudo Videos vintage Videos dbol for sale casavatore – imperial gyms – the largest fitness center in campania
High Pressure Laminate (HPL)
with Thick PVC Edgeband
Top: Standard Wilsonart® & Formica® finish
options
• Multi-layered and dense HPL sheet is
thicker and dramatically more durable
than competitive laminates
• Beautiful, long lasting colors and surfaces
• High heat and impact (no chipping)
resistance, low maintenance &
exceptionally easy cleaning Edge: Extra thick & heavy duty PVC edge
• Our standard edge selection is black,
brown, white and almond
• Color-through matching edge is available
for most patterns (ask for quote)
• More durable than t-edge or rigid self edge
Corners: 2″ radius standard on square and
rectangle tables
Core: 1 1/8″ Particle board with brown
backer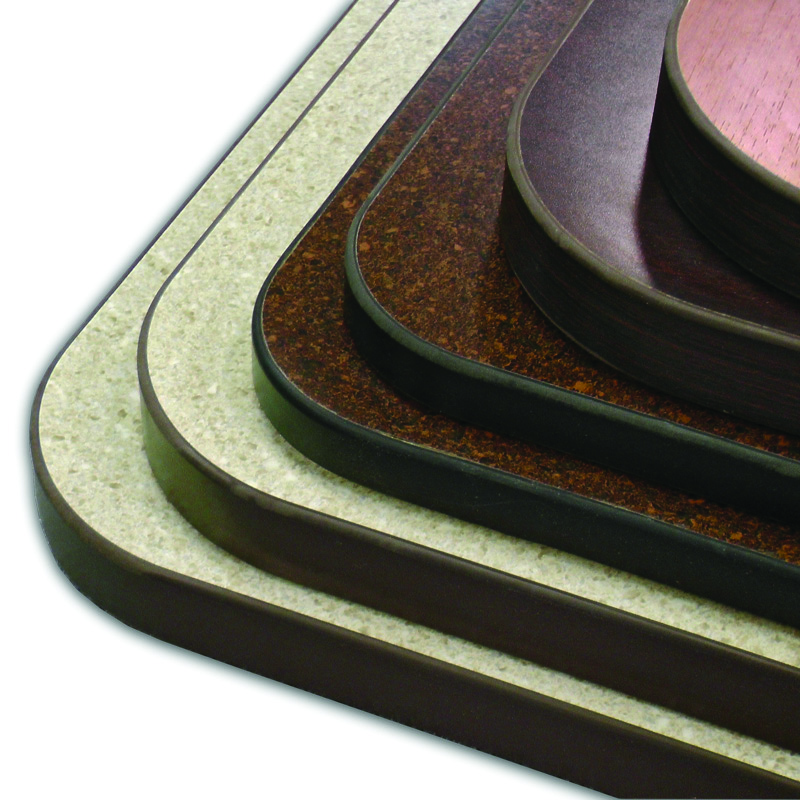 Multiplex Edge
High Pressure laminate (HPL)
Top: Includes all the top features listed
above Edge: Multi-layered, wood look, 2mm
acrylic edge
• Because Multiplex is acrylic, fine
sandpaper can be used to remove light
scratches Corners: Square corners are standard on
square and rectangle tables
(2″ radius are also available)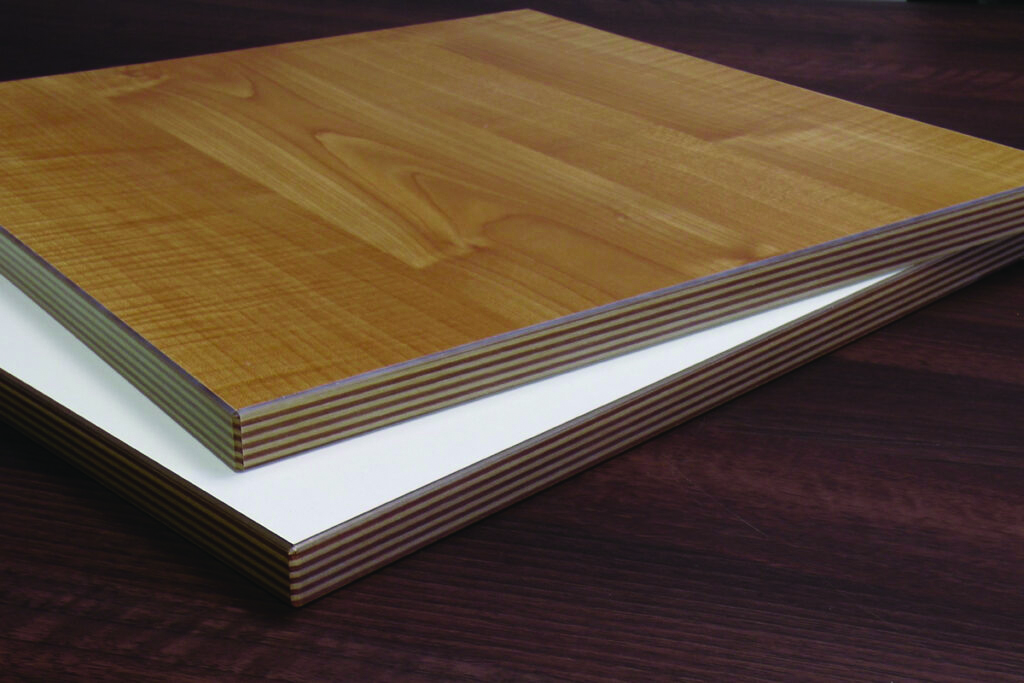 (Table bases are sold separately)
Minimum quantity orders 
Restaurants, Hospitality, Healthcare and Office environments, please note we have a minimum quantity.
Start a project together
Innovate your space in 3 steps
Create your vision 
You can go beyond standard. Bring us an idea, sketch, or plan and our designers will work to bring your product to life.
See what's possible
Within your budget, we help you determine the right materials to meet your needs. Viewing the design in multiple finishes helps you make the best decision.
Raise the bar
We go the extra mile to make your project just how you want it. 3D renderings give you confidence it's right.
Whether you have an exact design in mind or have no idea where to start; don't worry – we've got you covered. Stratis is all-in to assist you on the ideal design that works perfectly for your space. Tell us about your custom project!