Stay in the Loop with The Stratis Scoop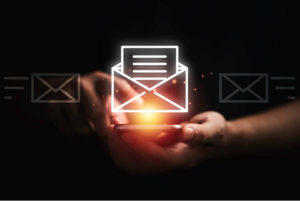 Get Cutting Edge Surface Industry Information Delivered to Your Inbox
Your Go-To for Surfaces
At Stratis Industries, we strive to help you innovate your space with a variety of products and materials to meet your needs and budget. We offer a full suite of capabilities for multiple surface projects and serve a wide variety of industries such as healthcare, hospitality, retail, education, offices, and interior design.
These days, with science and technology forging new pathways in all industries, it's important to keep up to speed with the goings-on of your own industry as well as those that may be of assistance to you.
That is why we are creating The Stratis Scoop – an e-newsletter dedicated to keeping you up to date on the most current information about Stratis and our industry.
Here are the reasons you should subscribe to The Scoop:
Industry Community. We get you – we love talking about and sharing information on thermofoil membrane pressing, ergonomics, design prints and prototypes, fleet vehicle desk systems, sculpted wall panels, and custom manufacturing as much as you do!
Be In The Know. Be part of the first to have access to our newest collections and products, information on the industry's top trends and insights, and the most current, related blog posts. All directly into your inbox.
Privacy. Your privacy and safety are of utmost importance to us. We will NEVER sell or share your email address or data. Ever.
Unsubscribe Anytime. Of course, we would be sad to see you leave the mix, but whatever your reason, unsubscribing is simple. Just a click of your mouse.
Effortless. Subscribing is a breeze. Just enter your email in the field and click the button. That's it – access to thoughtful, enlightening industry information.
Enter your information and sign-up for The Stratis Scoop!