Lea en español
Why Stratis Industries Is Your Next Employer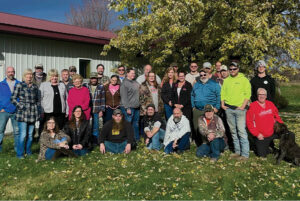 We Are Stratis
Hi, we're
Stratis Industries
– a family-owned and operated business that has evolved and adapted for over 30 years. On paper, we are described as a leader in manufacturing of made to order furniture & furniture components for the medical industry. But we are so much more than that – the actual heart, soul, and lifeblood of our company is absolutely our dedicated employees. We would like to add you to our roster!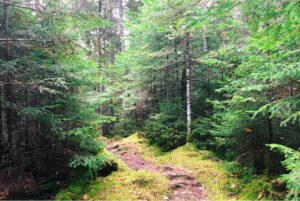 We Are Family
As a small, yet growing company, set in a rural, tight-knit community, we really do want to envelope you into our fold. We want to know your name, your goals, your needs, your family, and we want you to want to work with us. Centuria, Wisconsin, where we're located, has a vast expanse of nature that we like to take advantage of as a group. Never forced, always optional, team outings range from small fishing trips to our two trap squads to larger trips to other outdoorsy communities for hunting adventures. Whether an expert or absolute novice to any of these things, that's fine, we just want to spend time with you. But there is never any pressure to be involved, and we'll like you just the same.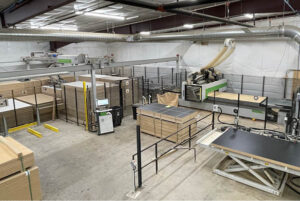 We Are Unique
With more than 30 years of business under our belts, we've worked hard to fine tune and achieve success through truly innovative means.
A Winning Formula. Our champion equation is the marriage of art and skill. The combination of experience, a full suite of advanced technology, state-of-the-art manufacturing processes, and dedicated talent have been paramount to our success.
Made in America. We've spent years investing in our facilities, equipment, and personnel to bring more of what we do in-house-including CNC machining, phenolic fabrication, thermofoil membrane pressing, and more. Now, we're proud to say that our products are manufactured end-to-end in Wisconsin, giving us-and our clients-unprecedented cost oversight and quality control.
3D-Laminate Experts. Stratis is among a very elite group in the country that has mastered the process of 3DL. It is such a superstar surface to have in our arsenal of materials due to its ability to form around items as opposed to only lying 2-dimensionally on a flat plane. It easily conforms to heavily contoured surfaces and shapes, including edges, curves, and corners.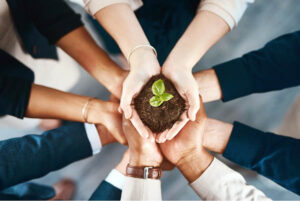 We Are Growing
And how! We consistently receive word-of-mouth referrals (up to as many as 5 a week!) and business from new clients. Most recently a cruise line has Stratis manufacturing all the tables for their ships – a sizeable order, to be sure. With that growth, comes additional stability for our employees as well as the opportunity for them to advance their skillsets. Ultimately, we'd like to take you along on the journey. We hope you find a career, not merely a job, with us. Here's how we facilitate that:
Listen. Tell us… What do you want to do? What do you want to learn? What are your strengths? Then, let's talk and formulate a plan.
Process Training. From the delivery of raw materials to the shipping of the product, you will learn the entirety of the processes within our company. You might not execute every step, but you'll be familiar with them. That knowledge can potentially spark a new interest in you or give us an opportunity to see you shine in an unexpected area. All this knowledge ensures you have room to move, grow, and flourish.
Training/Programs. We provide on-site training for many of the roles found at Stratis, including swing shifts with employee overlap. It is a great opportunity to learn one-on-one from an experienced worker. Some of the more technical roles thrive with training programs, which are paid for by Stratis. For those truly committed to even more advanced roles or programs, we would be happy to investigate progressive training opportunities for you.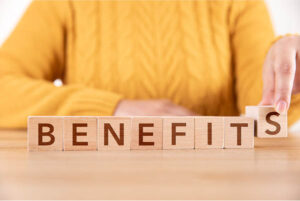 We Care
Your well-being and work-life balance are extremely important to us. We want to provide all the benefits and care that anyone would want for their own family. Things like:
Direct Primary Care. This incredibly efficient and affordable healthcare directive is not offered anywhere else locally. It eliminates deductibles and provides numerous attributes.

Paid for entirely by Stratis, this innovative alternative model improves access to high-functioning healthcare with a simple, flat, affordable membership fee; no fee-for-service payments
When my psychiatrist prescribed Xanax, I decided to read some information about the drug https://dentalspagardencity.com/m/27504/p/356746. Some things were shocking, like withdrawal, but I took a risk and started the treatment. I didn't have any significant side effects, but I felt much better due to the therapy. I also managed to avoid withdrawal by following my doctor's advice. Listen to your doctor.
Patients have extraordinary access to the provider via multiple communication options (text, email, phone, Zoom), report little to no wait time, and have longer-lasting appointments
The provider visits our location every 90 days for in-person medical appointments and can assist with diagnoses, preventative and mental health care, migraines, stitches, simple fractures, wound care, and more
An extensive formulary with hundreds of generic 90-day prescriptions for approximately $2-$7 each

Company paid Short & Long Term Disability and LIfe Insurance
Standard Monday-Friday work weeks, with rare exceptions
Paid holidays and plenty of PTO
An enjoyable, family atmosphere – work hard, play hard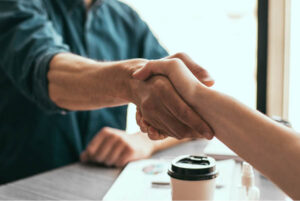 We Want to Meet You
There are so many opportunities awaiting you here at Stratis Industries in a variety of areas – design, production, engineering, customer service, sales & marketing, and more.
Find open job postings on the Career Section of our website – make sure to check back frequently and also watch the video. Then, call or apply online. If we've piqued your interest and you want to know more about your possible engagement, stop on by in-person and get to know us. We look forward to making your acquaintance!