It's All About Flow: Big Benefits from Stratis Industries' New Space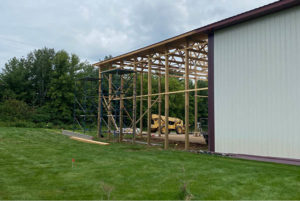 Stratis Industries, a small, yet mighty, surfaces manufacturing company, has not stopped growing since its inception in 1990. It has been a deliberate and forecasted growth; one that has been steady as to never hinder quality or customer care. Come Spring 2023, another milestone in their trajectory will reach completion – a reconfigured workspace with a large, new addition to streamline processes.
Staying up to date, if not ahead, of industry trends and information is a necessity for a strong and always-growing company. Back in 2018, Stratis recognized a need in the marketplace and brought aboard new technologies and procedures that would fill this industry hole. The result was Phase: Automation, and the creation of what they call their Tech Center. 
Continuing to finetune their processes and remain an industry leader, Phase: Flow is well underway. Taking stock of the buildings and spaces the company had, it was determined that the best way to elevate automation to the next level was add a new, larger work area onto the main building and create a connecting corridor to a third building on campus. Now, everything is centralized and streamlined.
Challenge Accepted
Phase: Flow analyzed the current processes and gathered feedback from employees. Many sticking points and roadblocks were alleviated with the final consolidation/addition solution:
Raw Materials

– With three buildings on campus, coordination and navigation of raw materials and on-hand inventory was challenging. The addition of more loading docks and a centralized storage/manufacturing space eliminated many steps in the process.

Reducing Waste

– Waste takes up too much space, reduces profits, and cuts down on productivity. By streamlining space and process, efficiency was gained in all areas.

Centralization

– A single area for storage and manufacturing, featuring a gatekeeper of inventory and scheduling, mitigated confusion, miscommunication, and production delays.

Process Unification

– By adding more assembly and caging space, three separate processes have been combined into one, reducing overlapping and redundancy.
Account Advantages
Stratis' appreciation for their customers' loyalty inspires their continual self-reflection and drives their desire of endless improvement. Phase: Flow provides many benefits to its accounts: 
Supply Chain

-The volatility of the market and finding quality raw materials, let alone adequate quantities, has led Stratis to adamantly maintain a large supply of on-hand inventory. The new, larger space allows for even more storage as well as minimize project delays.

Speed

– Optimized, automated technology, plus plenty of space to seamlessly use it, has increased Stratis' manufacturing speed by 40% without losing an iota of quality during the process.

Efficiency/Cost-Effective

– Cutting out the excess in processes saves money and delivers products more quickly. This allows Stratis additional flexibility and the option to pivot rapidly in a quick-changing market. 

Confidence

–

Streamlined, automated processes keep the quality and consistency of Stratis products constant; customers can be confident their purchases will be perpetually accurate and top-notch.

Customer Care

– With a centralized area and point person, there is increased time for customer interaction and addressing their needs instead of dealing with troubleshooting and errors. 
And They're Not Stopping
Stratis will always strive for advancement and growth, whether it's named with a "phase" or not. Phase: Employee Growth has already begun. Automation is not the Big Bad that is eliminating jobs and employment, in fact, a recent study published in Management Science sees automation as creating more new jobs and freeing up workers to be more productive.
Stratis' improvements in automation and the space in which it performs will lead to advantages for employees:
New technology means better, next-level training and programs 

Increasingly skilled workers earn higher wages and attain better paying positions

With company growth, comes the need for new talent – automation and data are strong draws for a new generation of tech-savvy employees who want to be a part of the manufacturing industry
See Stratis handle your project efficiently, affordably, and with high-end results. Get in touch now!
December 2022
The foundation is ready for a winter build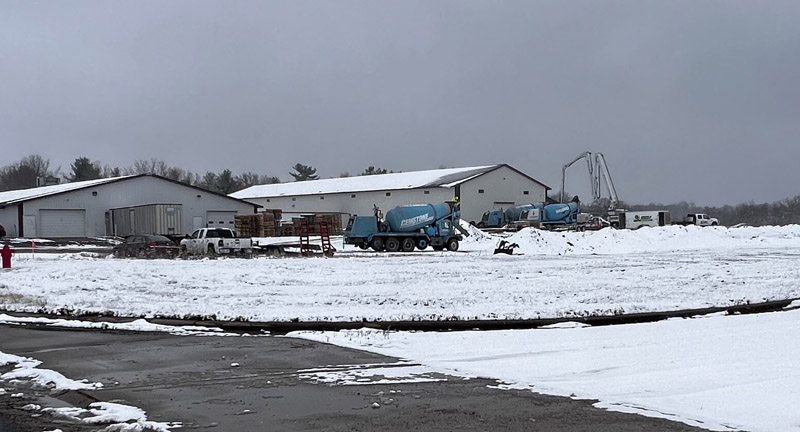 March 2023
Sometimes putting up a building can be slower than you hope, but we are seeing some progress now and are very excited to keep you up to date on the progress.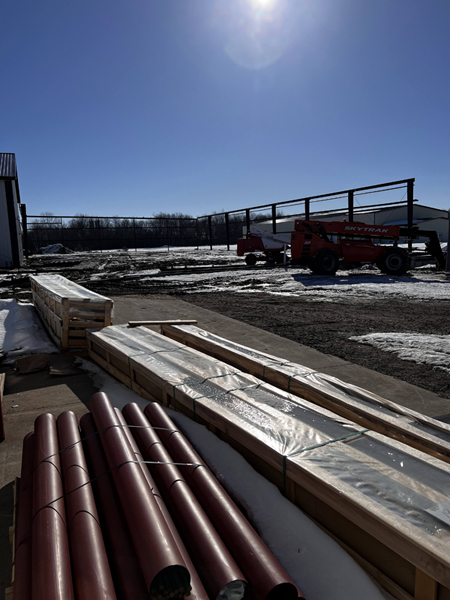 May 2023
Construction cranes stretch towards the sky, their metal arms reaching for new heights as the sun tries to peak at our bustling construction site. We are thrilled to share a significant update on the progress of our new building!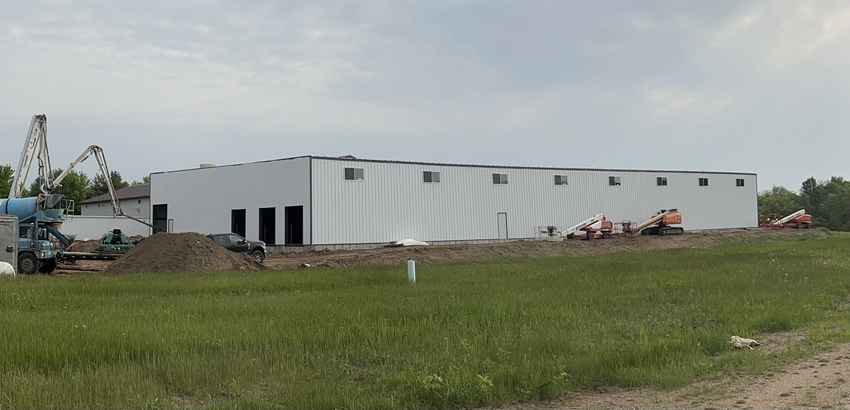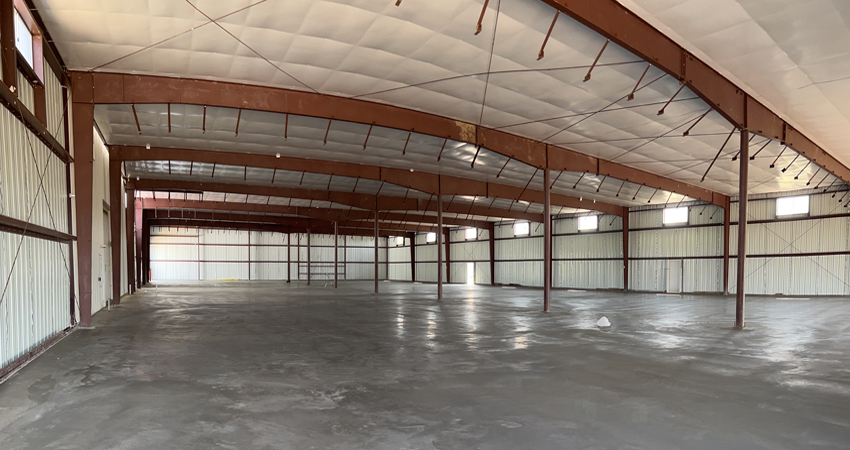 July 2023
We've come a long way in our construction process in just a few months time and are excited to share a few images of our progress.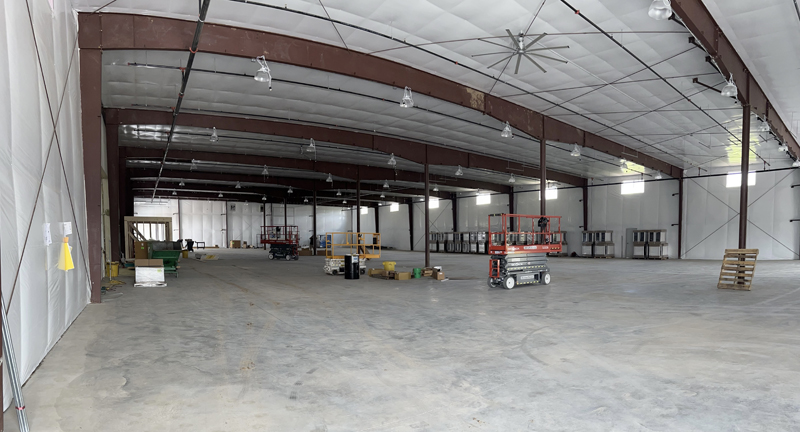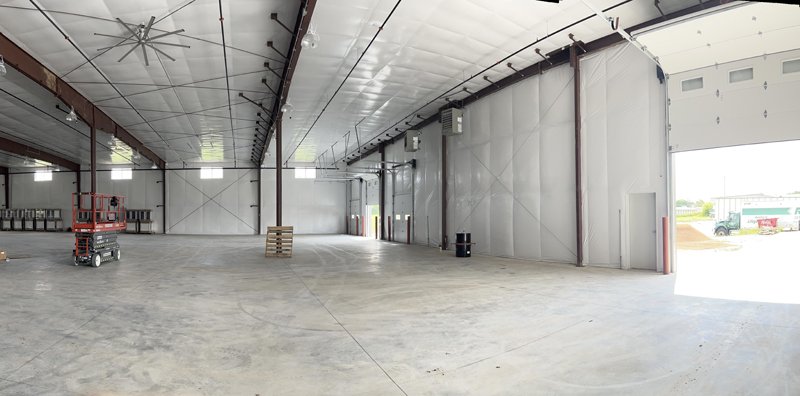 Blog:
Introducing the latest addition to our building! The brand new line-up is up and running. 🔥